Sunday Roast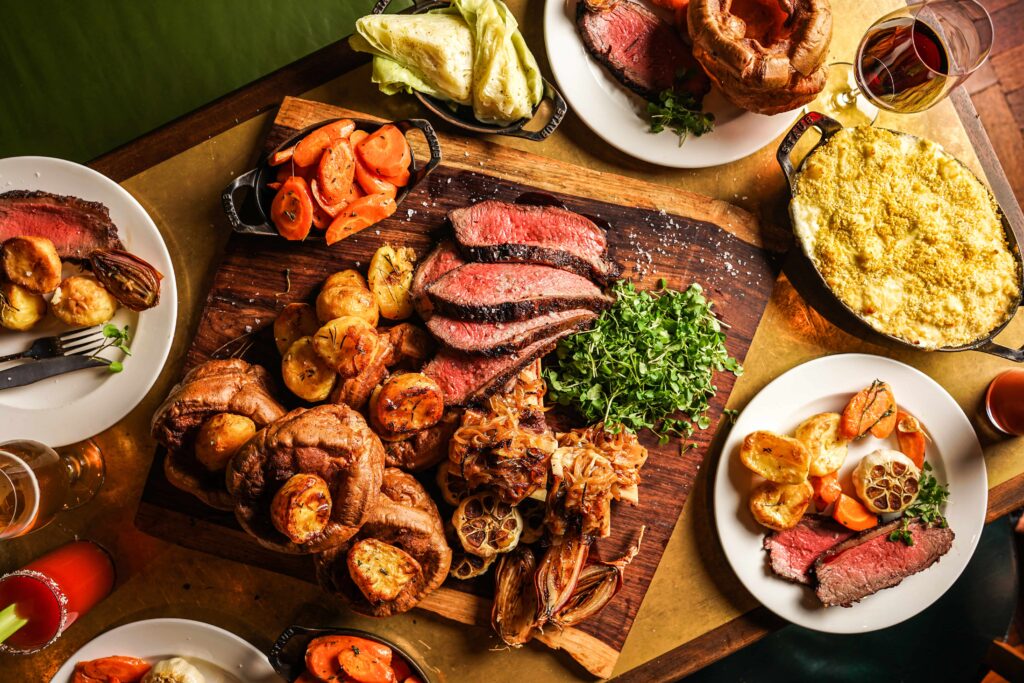 Sundays at Hawksmoor in the UK are all about our Sunday Roast (voted best in the country, twice, by the Observer). Think all-natural, dry-aged, slow-roasted Rump served with crispy beef dripping potatoes, buttered Brussels sprouts and carrots, gigantic Yorkshire puddings, lashings of bone marrow & onion gravy and the option for a side of cauliflower cheese and bone marrow gravy.
The tradition of Sunday Roast dates back to the 15th century where large joints of meat were roasted on a spit over an open fire, strictly on Sundays as some abstained from eating meat on certain days of the week due to religious affiliations. As you might imagine, to achieve a similar flavor, we start ours on our charcoal grill and finish them in the oven. Many who have had a Sunday Roast equate it to a Thanksgiving dinner – a comforting, filling meal that is best in the company of loved ones. And, should a Bloody Mary, or two, be consumed alongside it, who are we to judge?
This British institution has brought friends and families together for centuries and we're delighted to welcome New Yorkers to this tradition. Sunday Roast is available from 12-3 PM every Sunday. Book now.*

*bookings up to 6 guests.