The Bar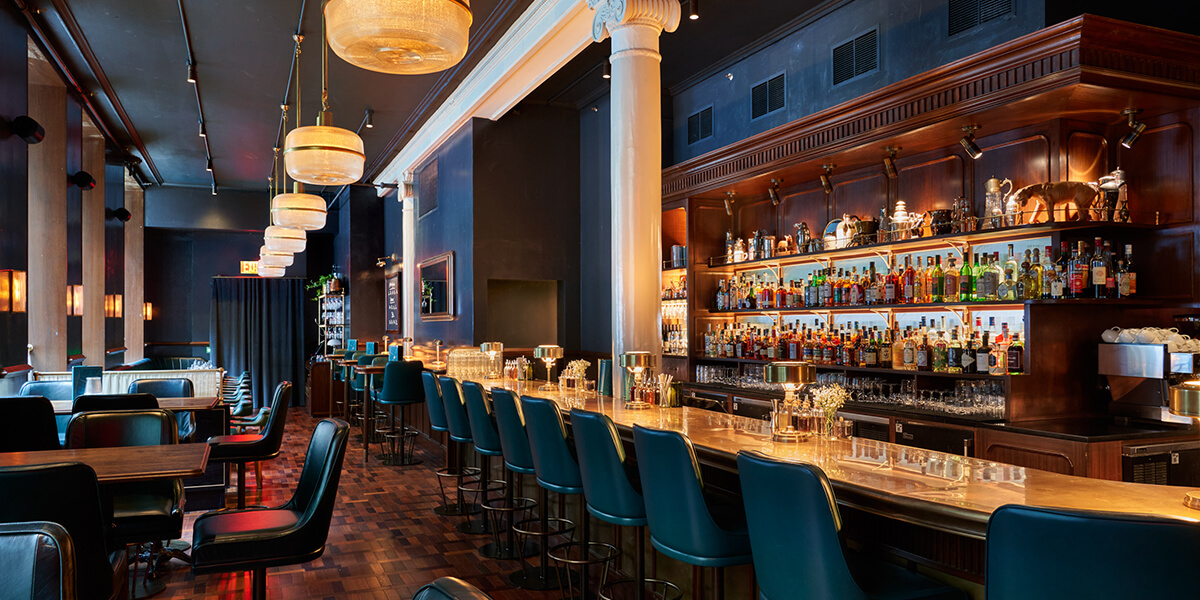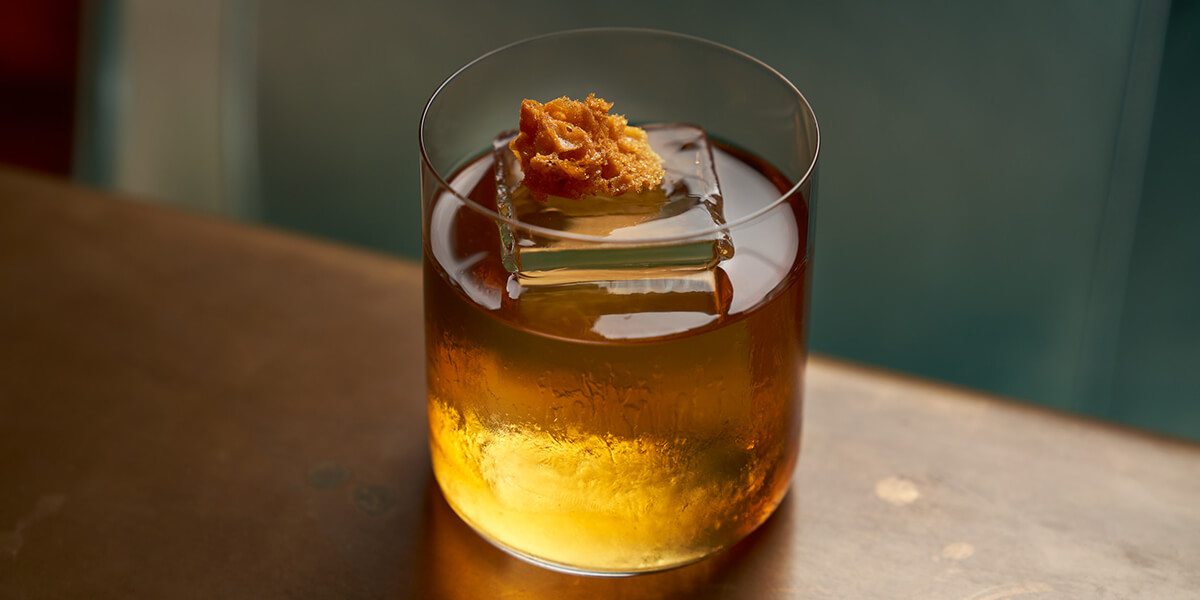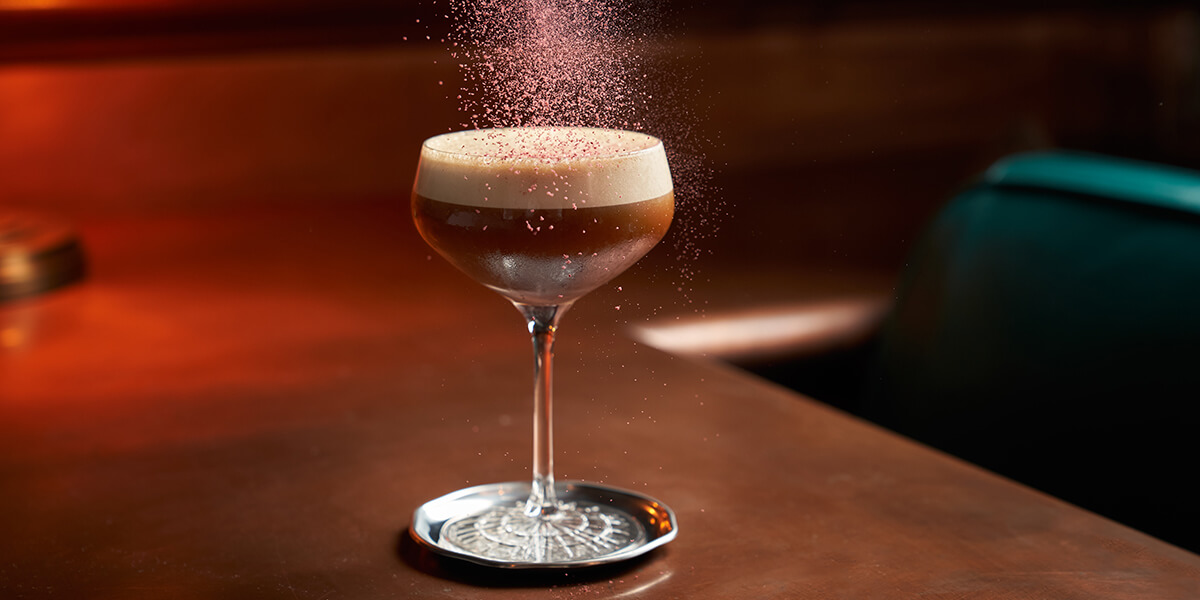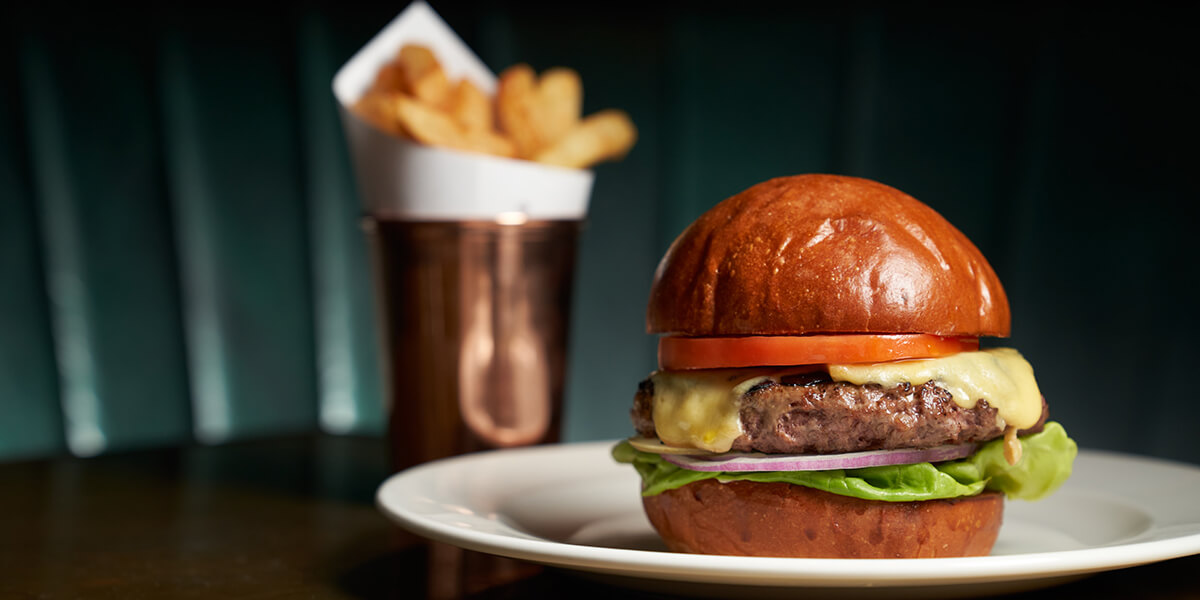 In the world of cocktails where New York leads the rest follow.
Walk through the doors of the landmarked United Charities Building and you'll be greeted by our wraparound brass topped bar. Thoughtfully and elegantly restored, our bar is a place of merry refuge for booze and food lovers alike. Settle in and sip on signature cocktails and playful remakes (we've ignored that adage – 'Don't f**k with a classic!'). Enjoy delicious bar snacks, dry-aged steaks, local brews and exceptional wines.
On both sides of the Atlantic, our bars are home to a team of talented bartenders, self-confessed cocktail-geeks whose passion for mixology is infinite. It's what has earned us the title of two-time winner of Best International Restaurant Bar at Tales of the Cocktail in New Orleans.
Our cocktail menu was created by our Head of Drinks, Liam Davy, and New York Bar Manager, Adam Montgomerie. A carefully curated list of seemingly simple cocktails that belie the hours of research and technique that have gone into them. Every drink lovingly poured is made with our secret ingredient, sprezzatura – an old Italian word meaning 'concealed artistry'.
The new section – 50 Years of NYC Bar Life – is an ode to iconic New York drinks from decades past, including Night Nurse (a tribute to the Penicillin), with peated Scotch, fresh turmeric, honey and ginger ale. Harking back to the 1970s, there's the Wallflower – a sweet and sharp concoction of tequila, orange, jasmine, lemon and clarified milk punch. Fast forward a decade to our version of a Cosmopolitan, made from a mix of vodka, pomegranate rose wine, apricot, and a splash of champagne. Just some of the great libations that await you…
And to complement our compendium of drinks, our chefs have created the ultimate bar menu. Tuck into Bone marrow oysters and Ruben nuggets (an homage to the city's iconic sandwich), Potted beef and bacon with Yorkshires and onion gravy, a Lobster roll doused in warm garlic butter, and the almighty Hawksmoor cheeseburger. Need we say more? We'll save you a seat at the bar.
Find the full menu, including Hawksmoor Classics and an array of seasonal summer cocktails, here.
Spotlight
After months of consoling ourselves through winter with dark spirits and rich, intense cocktails, the first glimpse of sun brought an excuse for Bar Manager Adam Montgomerie and his team to perfect the creative ideas they've had simmering away and unleash them in a blaze of garnish-filled glory.
The result – a line-up of classic cocktails and flavor combinations, reimagined with fresh seasonal produce at the heart, that taste great in lighter and longer drinks for sunnier days.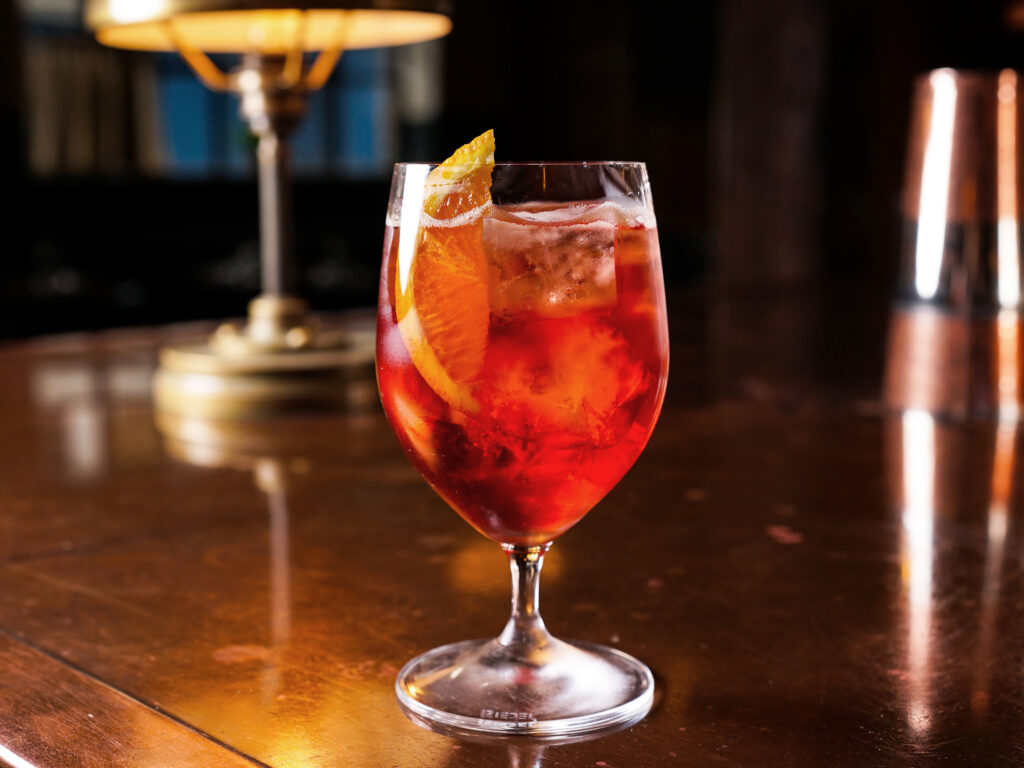 MALETTO SPRITZ
Strawberry Amaro, Forthave Bitter, Dry Vermouth, Champagne, Soda
In the shadow of Mount Etna, Maletto is famous for the best strawberries in Italy. With amari and bitters from the New York area, this Italian-American spritz is our homage to this quintessential summer berry.
MANDARIN PALOMA
Siete Misterios Mezcal, Mango, Mandarin, Passion Fruit Kombucha, Champagne
A tropical challenger to the agave-and-grapefruit-soda Paloma orthodoxy. With champagne and mezcal bringing a little biscuit and smoke.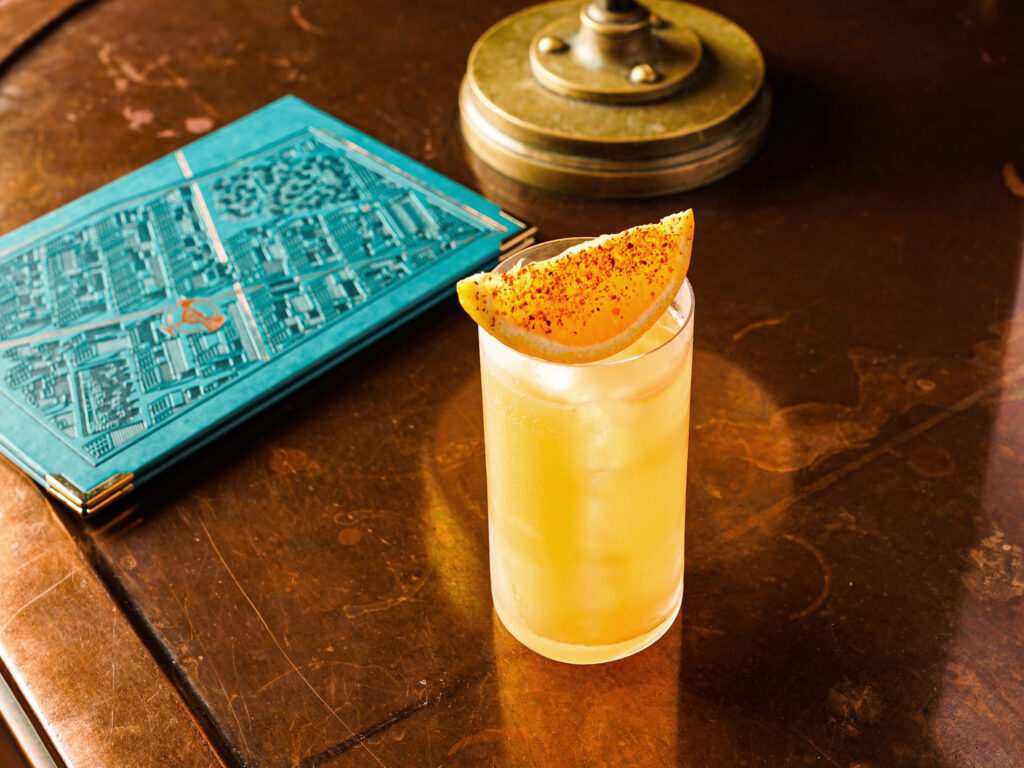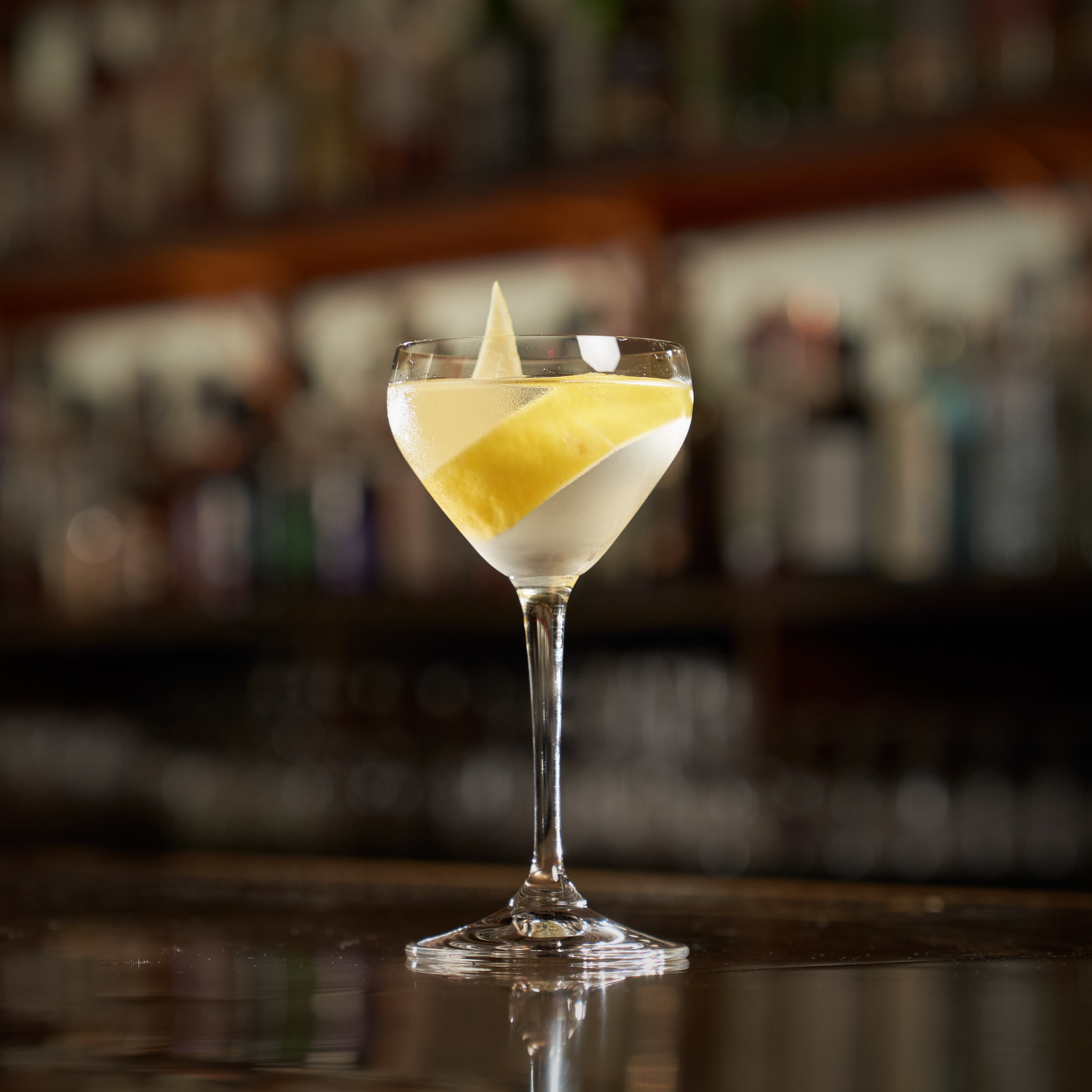 ULTIMATE VESPER
Boatyard Double Gin, yogurt-washed Grey Goose Vodka, Lo-Fi Dry Vermouth, Lemon
This Ultimate also uses the magic of being ultrasonically aged in a jewelry maker leading to the coldest Vesper in NYC.
SILK ROAD
Bombay Sapphire, Rose Petal, Bergamot, Orange Blossom, Milk Punch
A delicate exploration of the floral side of citrus. With the elegant silk richness of a clarified milk punch.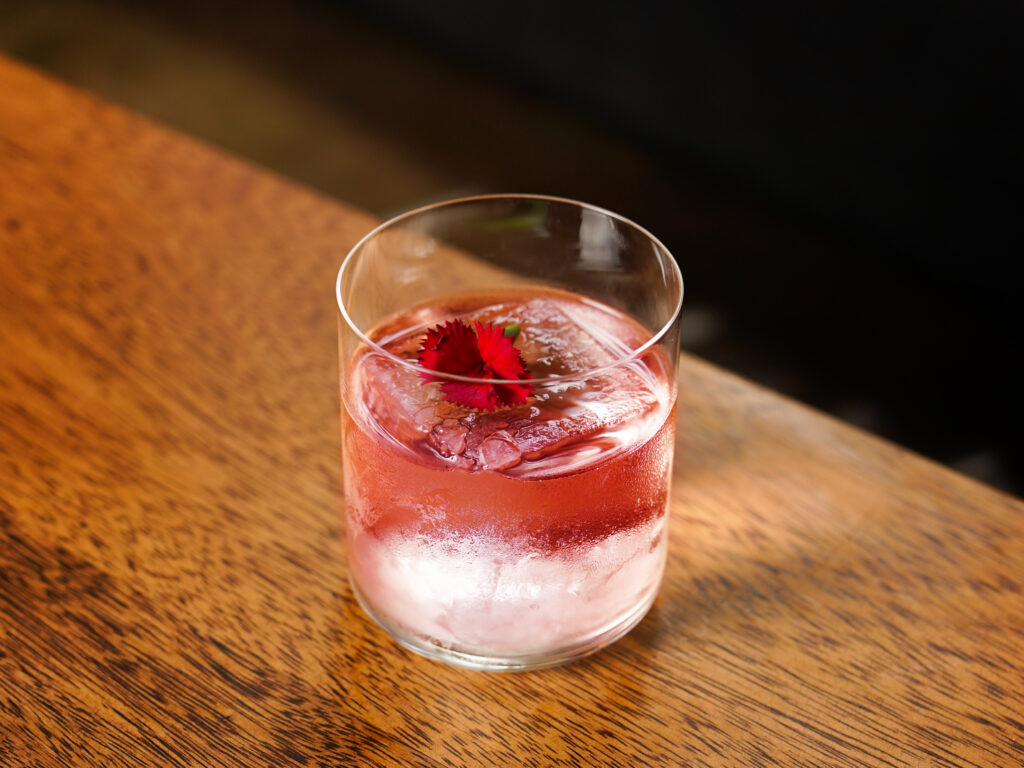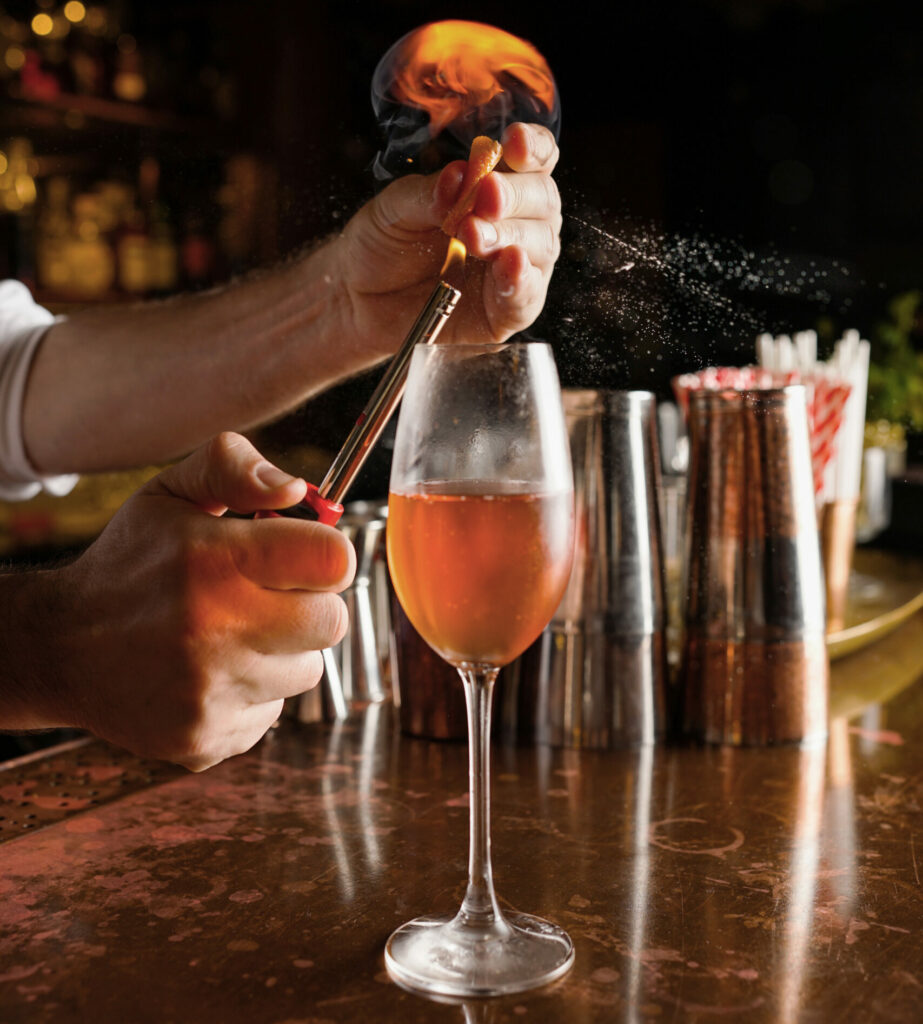 DISCO COSMO
Grey Goose Vodka, Pomegranate Rose Wine, Apricot, Orange, Champagne
If the Cosmopolitan was created in the 2020s what would it taste like? We think this apricot and pomegranate fruit bomb with a splash of champagne feels about right.
WHITE GOLD PICADOR
El Tesoro Blanco Tequila, Oro Blanco Grapefruit, Velvet Falernum, Lime
A wildly popular drink in our London restaurants for many years, updated and improved with the Californian Oro Blanco – a pomelo-grapefruit cross with a distinctive tang.
YACHT ROCK
Teeling's Irish Whiskey, Pineapple, Miso, Gentian, Sauvignon Blanc
A high-class sipper with a hint of Piña Colada and a touch of alpine bitterness. An instant golden hour classic.
PERILLA FIZZ
Don Julio Blanco,Tanqueray No.10, Shiso Leaf, Pink Grapefruit, Soda
Perilla (the sashimi-loving shiso) is known in Britain as the 'beefsteak herb' due to its wild cousin's bloody purple color. This delicate fizz is as far away as you can get from a 'meaty' drink, but we couldn't resist a steak reference.
MACKINAW HIGHBALL
Maker's Mark Bourbon, Peach, Jasmine, White Balsamic, Soda
Occasionally life does imitate art. After Kramer fetishized these fictional Oregonian peaches, local growers went ahead and cultivated real-life Mackinaws. "It's like having a circus in your mouth!"