The Bar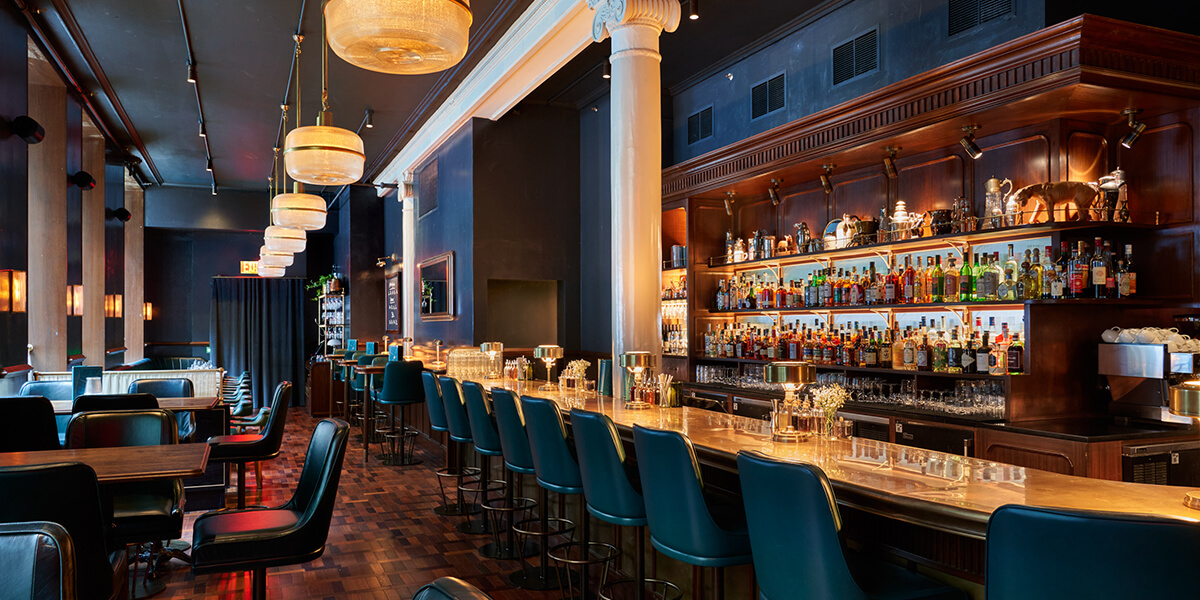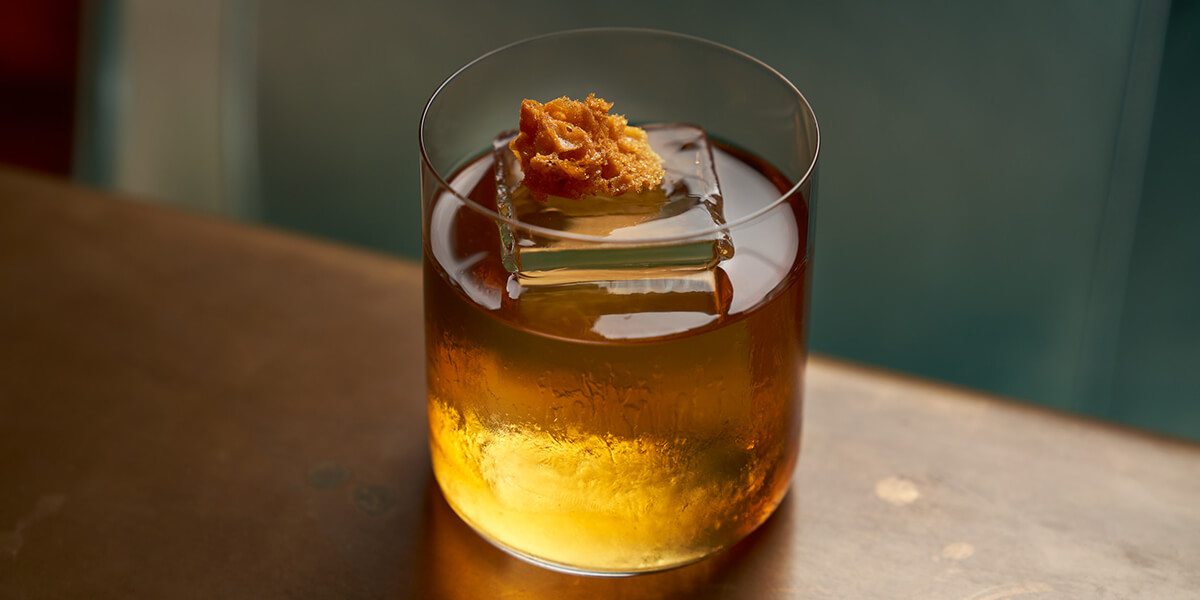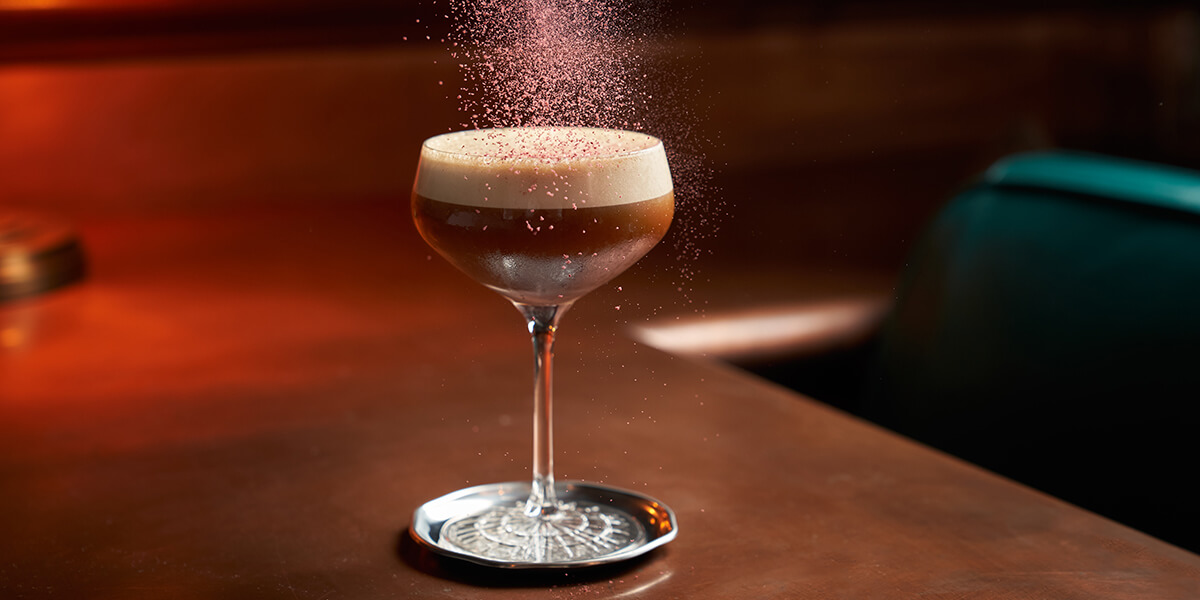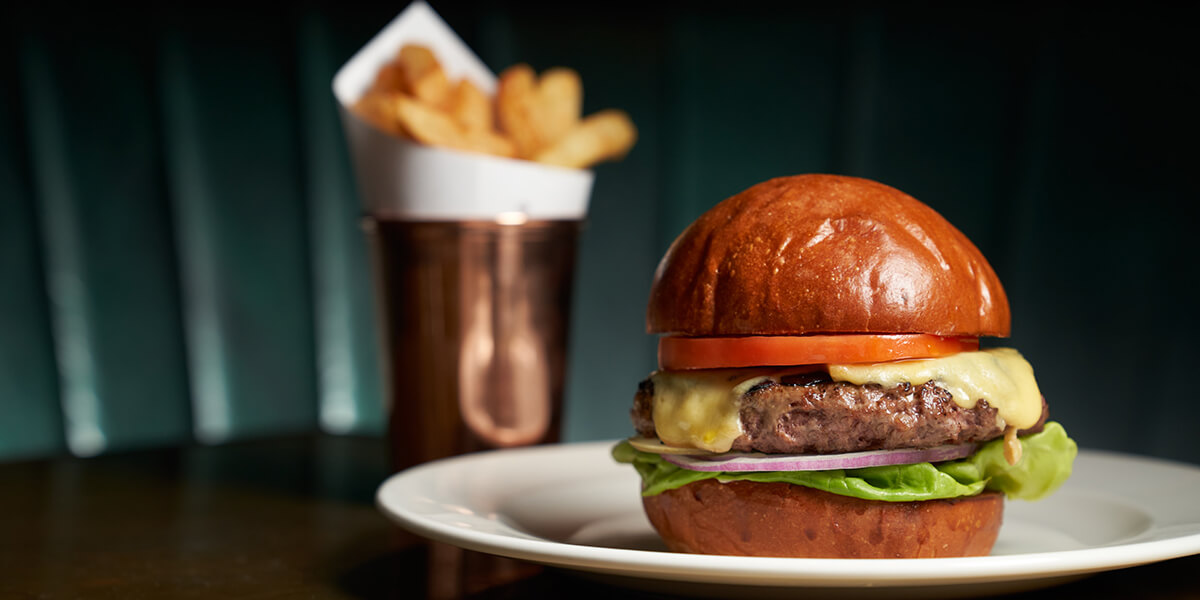 In the world of cocktails where New York leads the rest follow.
Walk through the doors of the landmarked United Charities Building and you'll be greeted by our wraparound brass topped bar. Thoughtfully and elegantly restored, our bar is a place of merry refuge for booze and food lovers alike. Settle in and sip on signature cocktails and playful remakes (we've ignored that adage – 'Don't f**k with a classic!'). Enjoy delicious bar snacks, dry-aged steaks, local brews and exceptional wines.
On both sides of the Atlantic, our bars are home to a team of talented bartenders, self-confessed cocktail-geeks whose passion for mixology is infinite. It's what has earned us the title of two-time winner of Best International Restaurant Bar at Tales of the Cocktail in New Orleans.
Our cocktail menu is the result of several years of planning by our Head of Drinks, Liam Davy and New York Bar Manager, Adam Montgomerie. A carefully curated list of seemingly simple cocktails that belie the hours of research and technique that has gone into them. Every drink lovingly poured is made with our secret ingredient, sprezzatura – an old Italian word meaning 'concealed artistry'.
The new section – 50 Years of NYC Bar Life – is an ode to iconic New York drinks from decades past, including Night Nurse (a tribute to the Penicillin),with peated Scotch, fresh turmeric, honey and ginger ale. Harking back to the 1970s,there's the Wallflower – a sweet and sharp concoction of tequila, orange, jasmine, lemon and clarified milk punch. Fast forward 20 years to our version of a Dirty Vodka Martini, made from a moreish mix of olive oil infused vodka, celery and olive brine. Just some of the great libations that await you…
And to complement our compendium of drinks, our chefs have created the ultimate bar menu. Tuck into Bone marrow oysters and Ruben nuggets (an homage to the city's iconic sandwich), Potted beef and bacon with Yorkshires and onion gravy, a Lobster roll doused in warm garlic butter, and the almighty Hawksmoor cheeseburger. Need we say more? We'll save you a seat at the bar.
Find the full menu, including Hawksmoor Classics and an array of drinks all featuring local-NY ingredients, here.
Spotlight
WHISK(E)Y (noun):
From Uisge Beath (Oosh-gae Bee-th)
Whisky originally got its name in Scotland – with uisge beath translating to 'water of life.' If you're looking for a dram our Bar Manager Adam recommends Laphroaig 25yo Single Malt Scotch Whisky which spends a quarter-century quietly aging in ex-bourbon casks before being bottled at 51.9% ABV, Waterford "The Cuvee" Irish Single Malt Whisky as it takes inspiration from the winemakers of Bordeaux and blends together 25 of Waterford's single-origin malt whiskies to create "The Cuvee," and Willett Family Estate Bottled 4-Year Old Rye for its cherry notes on the nose that leads into baking spices and hints of oak.
If drinking whisky neat or on the rocks isn't your preference, there are several whisk(e)y-based cocktails to choose from, many of which use whisk(e)y sourced locally in New York and Brooklyn. Learn more about the ingredients and how we make them below: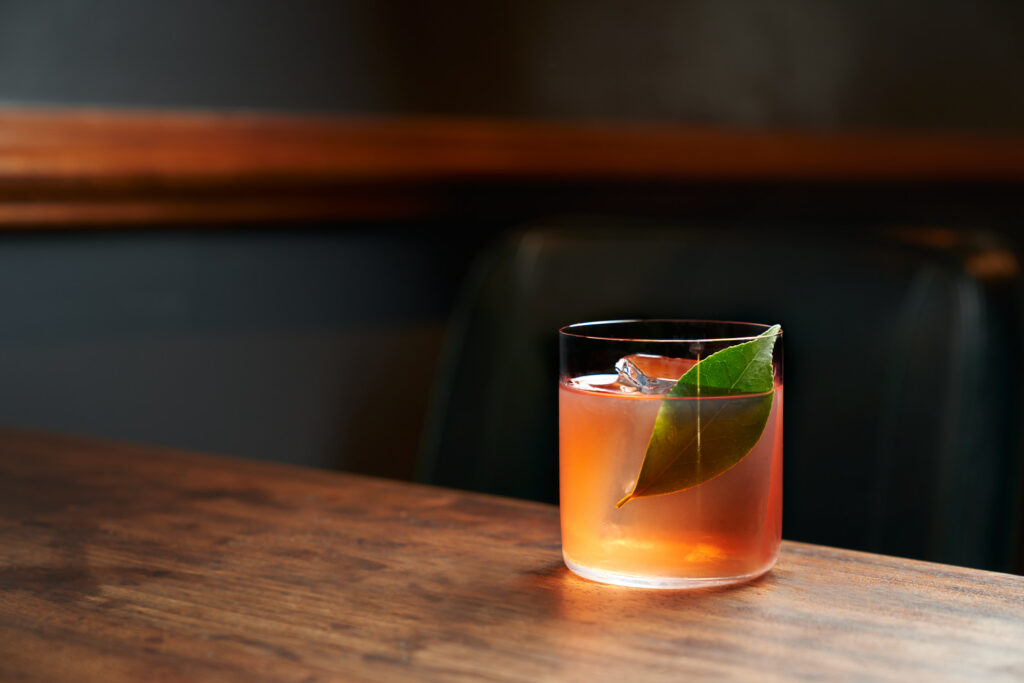 EMPIRE SOUR
Our riff on a Whisky Sour which features a local NY whiskey and a liqueur from the Hudson Valley. As described in PUNCH, "The drink incorporates Brooklyn-made Ragtime Rye and Current Cassis, a black currant liqueur from the Hudson Valley, and forgoes fresh lemon juice in favor of cordial made with citric acid. The vinegary kick of verjus imparts the tang of a shaken sour when the cocktail only sees a quick stir over a big rock."
NINE INCH NAIL
This cocktail is our take on the classic cocktail, Rusty Nail. The Nine Inch Nail features cask-strength Kings County Distillery whiskey, made near the Brooklyn Navy Yard, and is topped with a piece of honeycomb made by our Executive Pastry Chef Carla.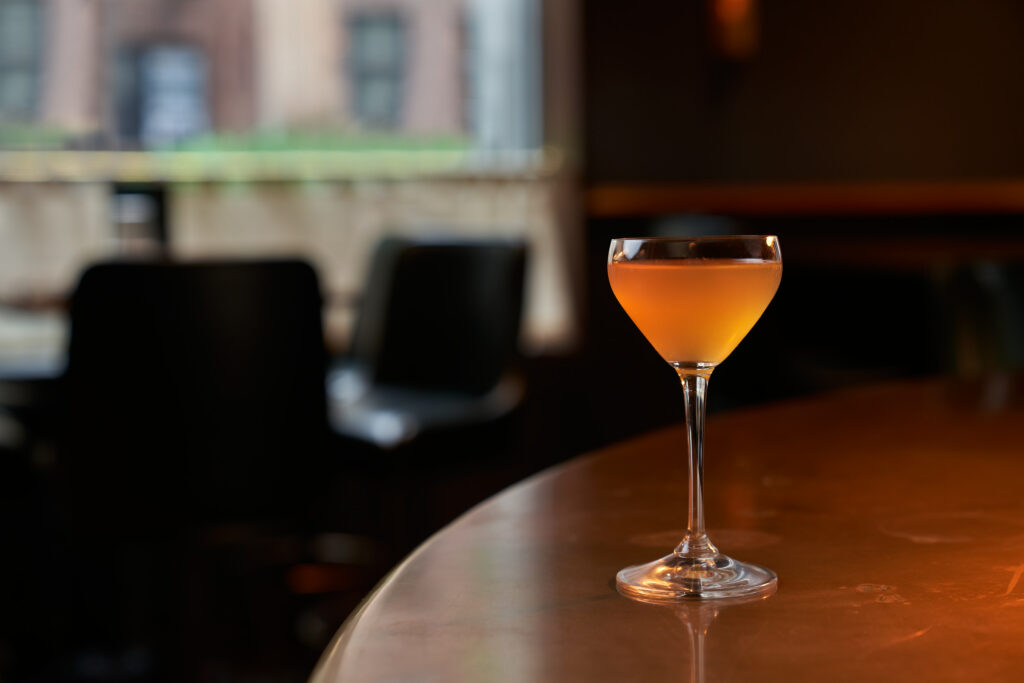 NIGHT NURSE
Found in the '50 Years of NYC Bar Life' section of our cocktail menu this is our take on the 2000s classic, the Penicillin. This is a sharp, fiery cure-all with beeswax-softened edges. Adam says, "It's been nice to see how much of a favorite it's become with our bar team, and consequently, how much they like to recommend it to our guests."
FULL FAT OLD FASHIONED
Withstanding the test of time, this Hawksmoor classic utilizes the painstaking process of fat-washing bourbon with butter. This Old Fashioned has a silky texture and extra complexity from the extra-aged rye and is an easy-sipper and perfect after-dinner drink.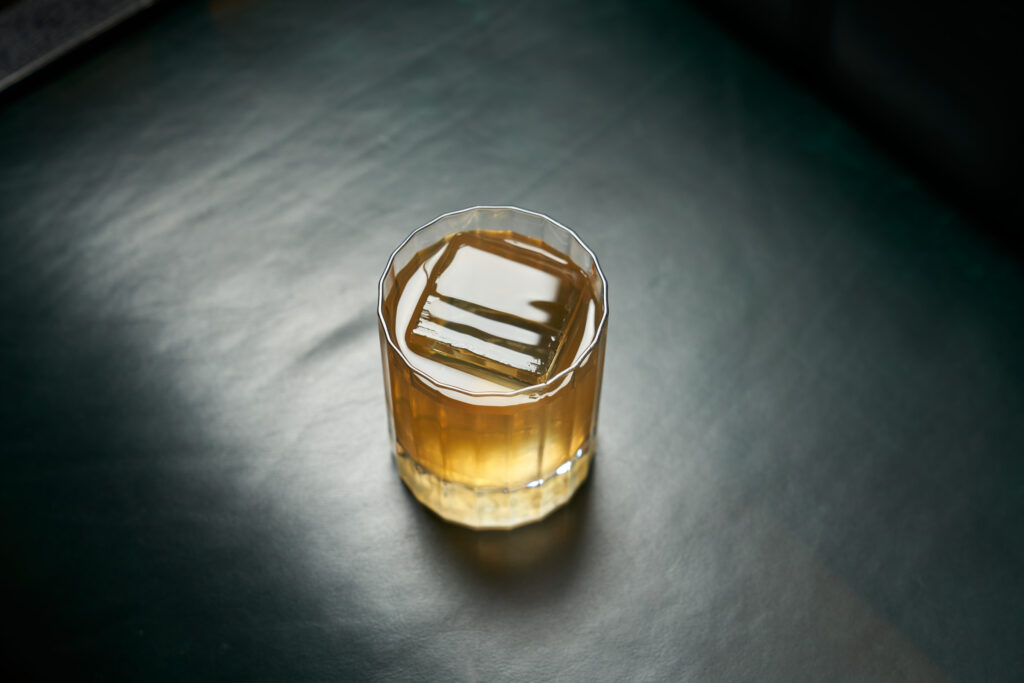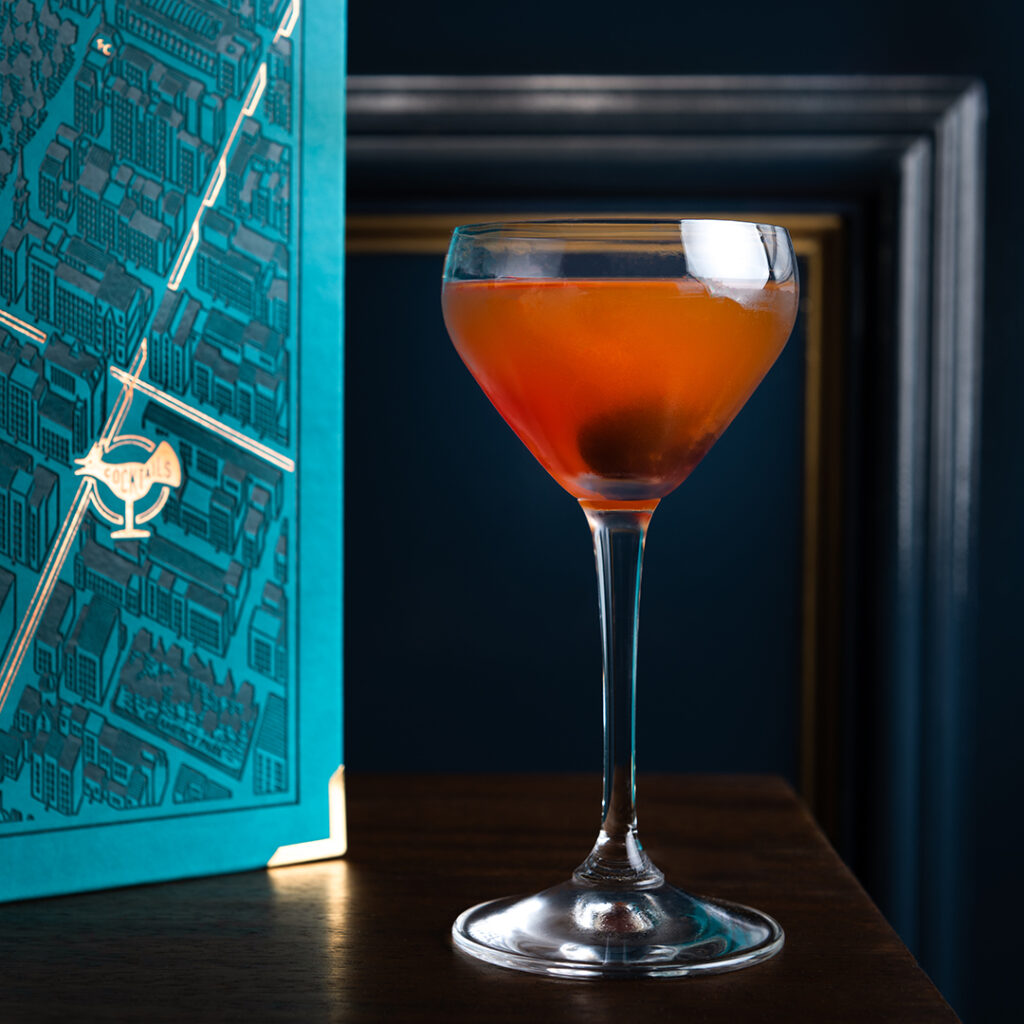 ULTIMATE MANHATTAN
One might wonder what a jewelry machine has to do with our Ultimate Manhattan. We place the liquid for the cocktail in this piece of equipment for 45 minutes. The ultrasonic waves homogenize the liquid and allow us to get it to a chilling -12 C.