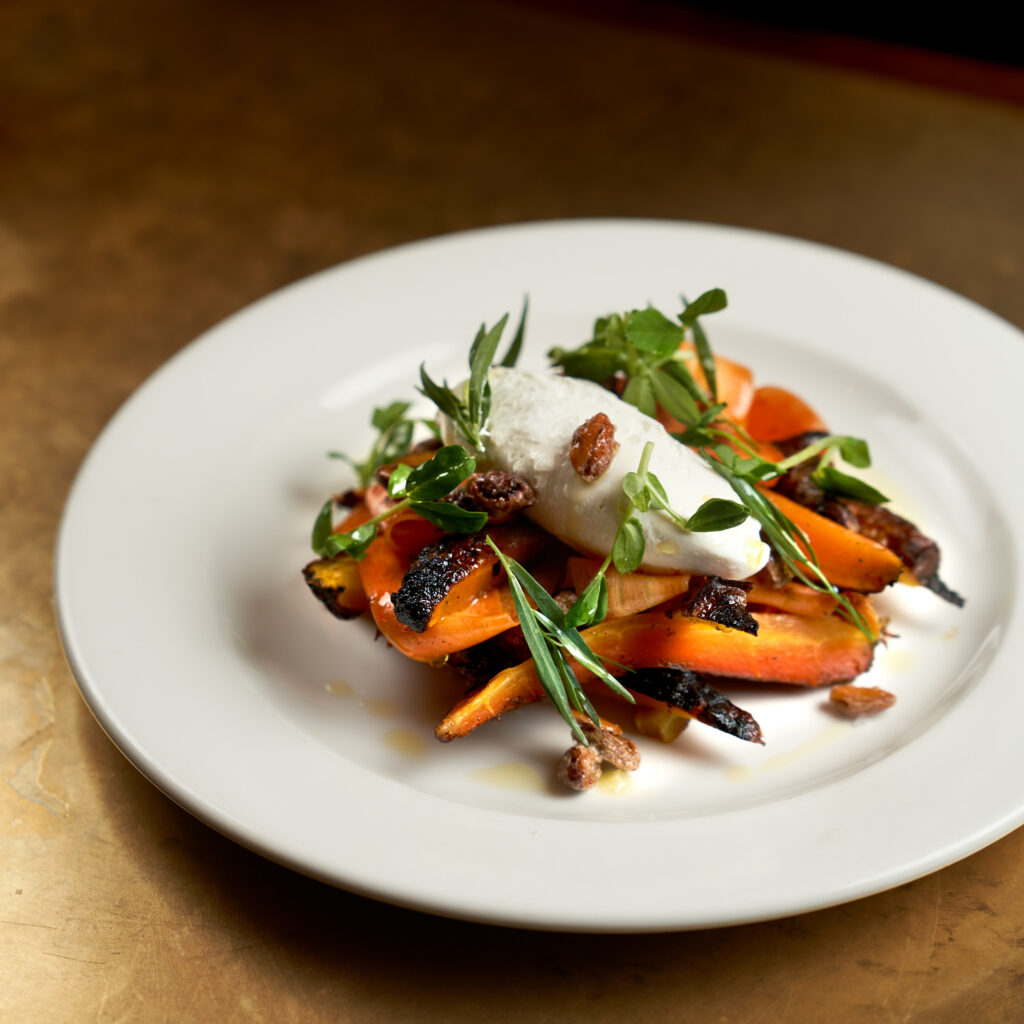 Seasonal Spring Menu Offerings
A little taste of Spring is making its way onto our menu. Our charcoal-grill and Josper add smoky, hearty flavors to the locally-sourced vegetables and breads that our chefs ahve selected for these light, seasonal specials:
Charcoal-roasted carrots, sheep's milk ricotta, pistachio, Madras Spice
A blend of red-orange and purple heirloom carrots are seasoned with Madras curry salt and Extra-virgin olive oil before being roasted simply over coals in the Josper. Once cooked through, these carrots are mixed with shaved, pickled carrots and combined with whipped sheep's milk ricotta, candied pistachios, and a salad of tarragon and carrot-tops.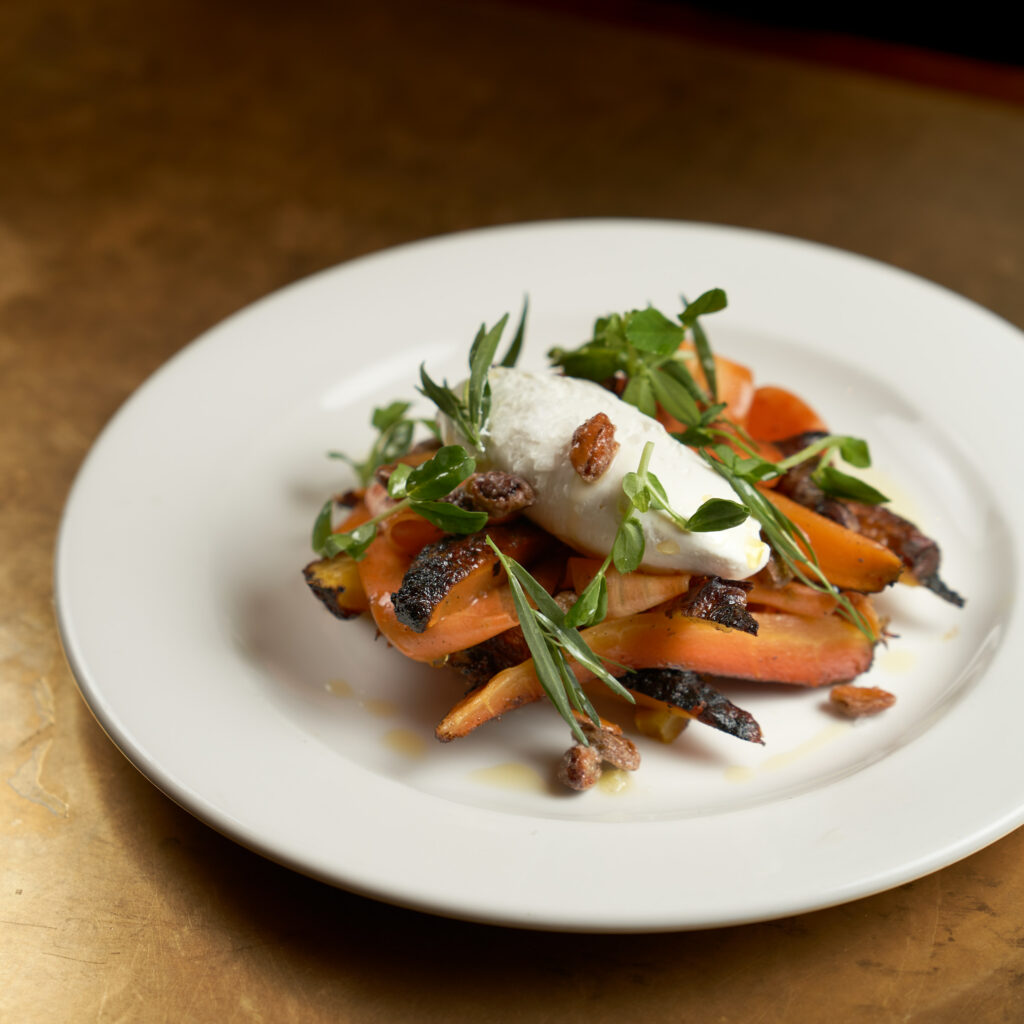 Fifth Crow Farm Artichokes, young carrots, burrata, carrot-top pesto
This new vegetarian main is a classic stew of baby artichokes, young carrots, and pearl onions which are cooked in a flavorful stock and seasoned with fresh herbs and star anise. Finished with carrot-top pesto and topped with a sphere of local burrata cheese, fennel tops, and pesto-brushed, grilled Bourke St. sourdough.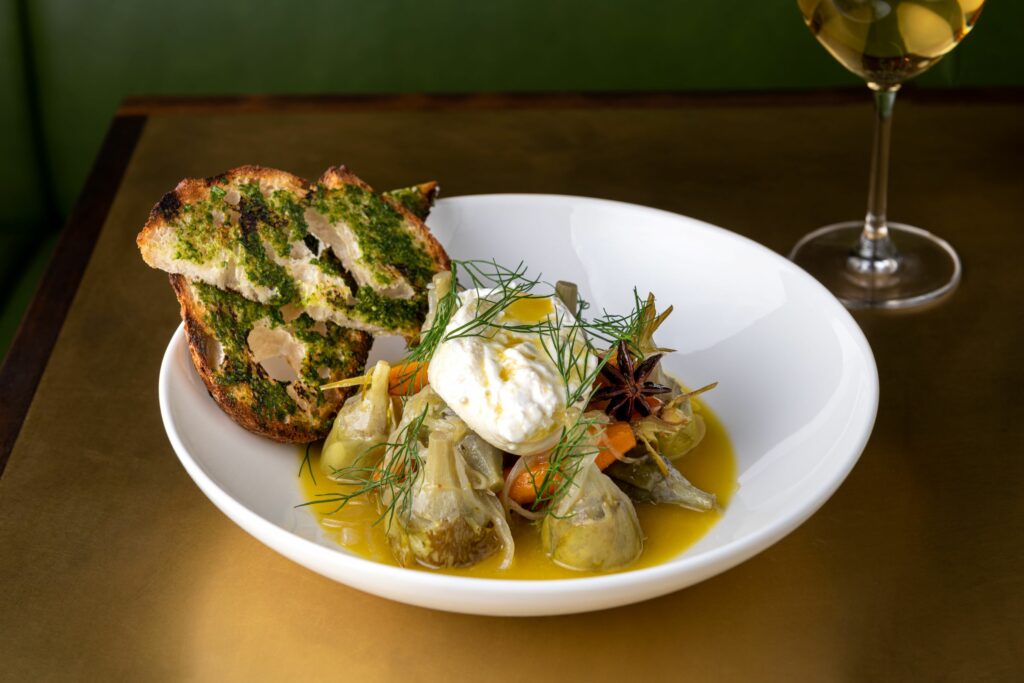 Spring pea salad, sugar snaps, mint, pecornio
A light, salad composed of blanched Heirloom Organics sugar snap peas which are dressed in lemon and extra-virgin olive oil, thinly sliced pickled red onion, pea shoots, fresh mint leaves, lemon zest, and pecorino cheese.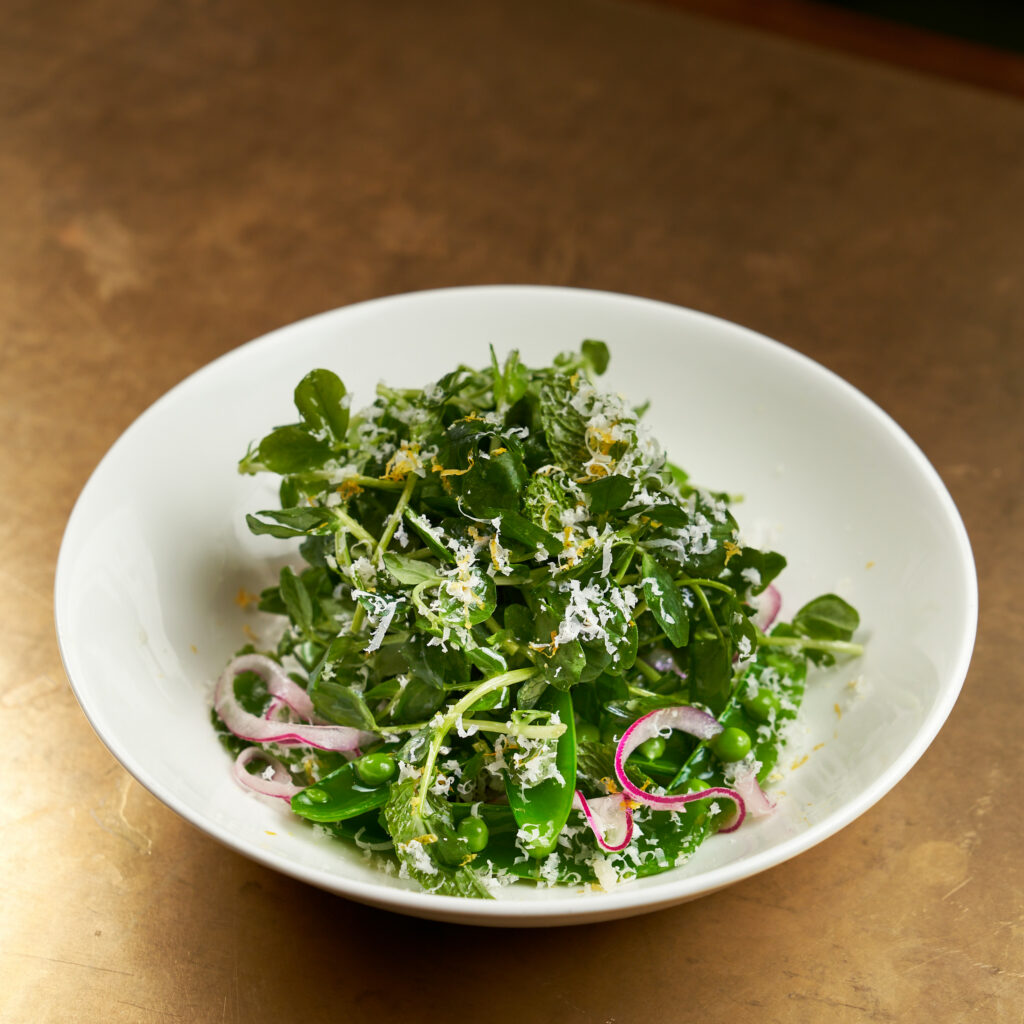 Charcoal-grilled asparagus, gremolata, lemon, olive oil
Green delta asparagus get grilled over real charcoal until tender and are then dressed with a gremolata made with chopped parsley, lemon zest, garlic, and olive oil. A light, fresh Spring-time side.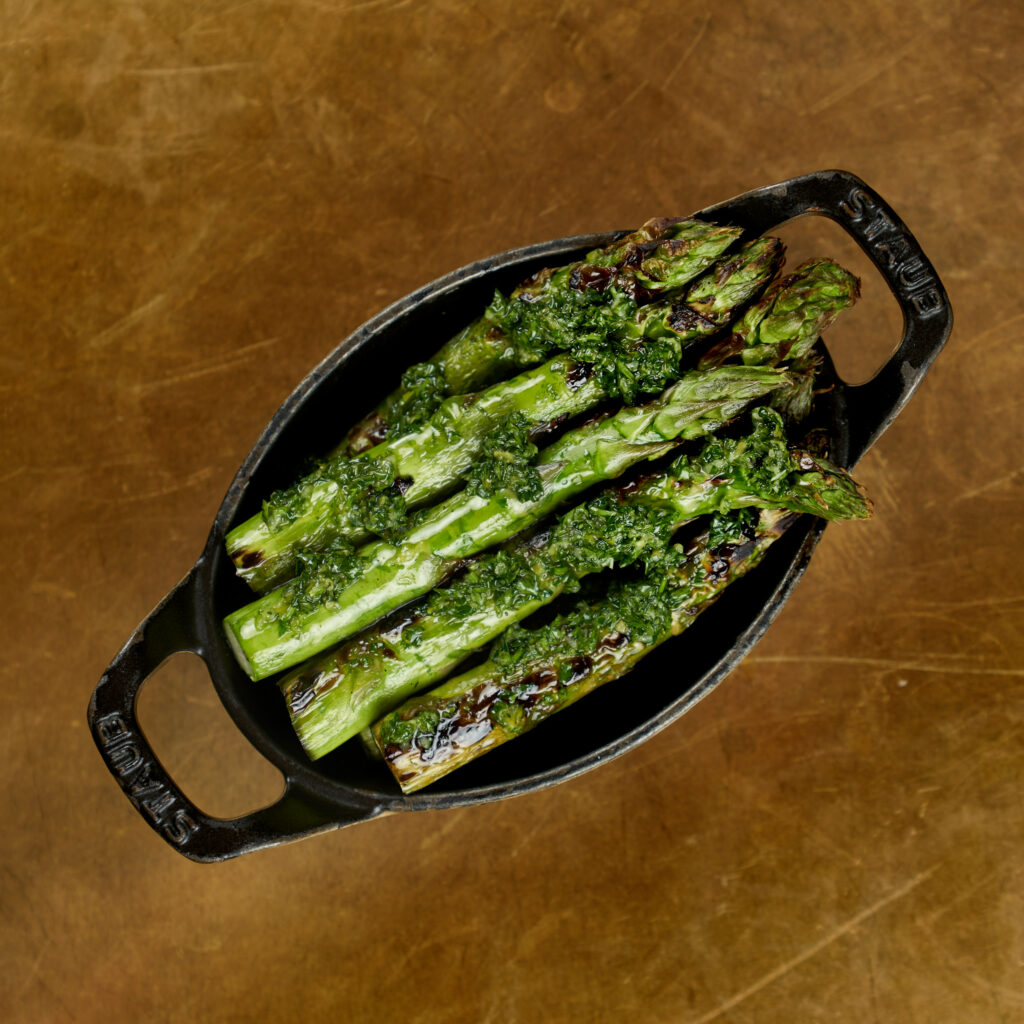 Categories: News