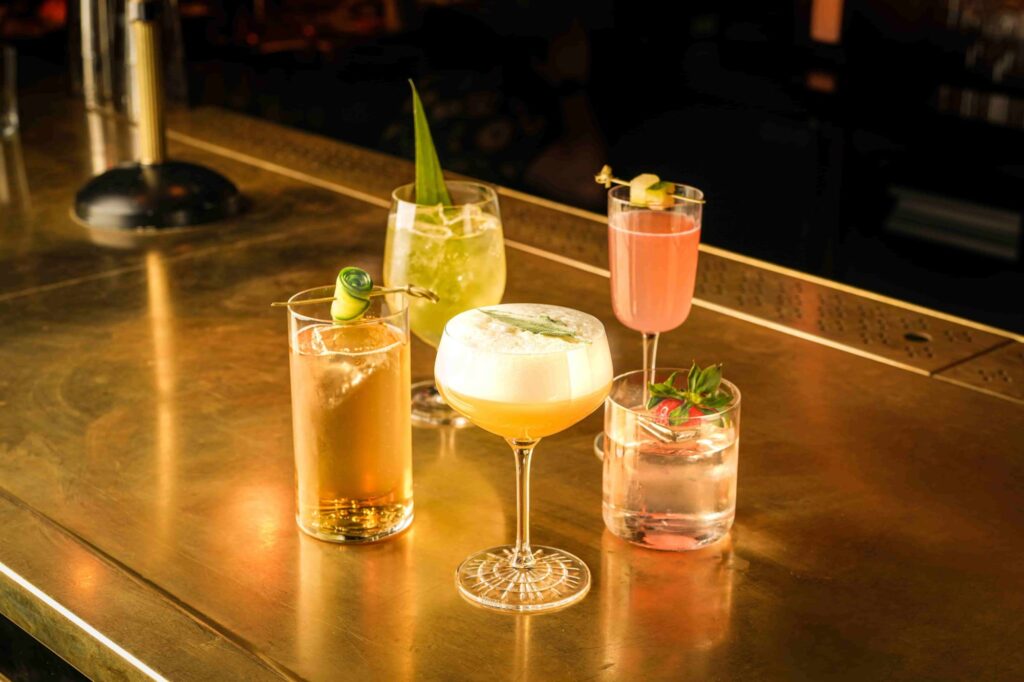 WARM WEATHER SIPPERS
As the days get longer and the weather warmer, our bar team has unleashed their creativity by introducing some lighter and longer drinks for these sunnier days. We've created a new cocktail menu featuring our spin on some classics, reintroductions of a couple of fan favorites, and, of course, some of our sacred Hawksmoor classics. Let's meet some of the line-up…
HIGHBALLS, FIZZES & APERITIFS
A properly made drink before a spread of steak, fish and sides is a ritual. We've ramped up some of these openers the only way we know how.
CAMPINO PUNCH
Siete Misterios Mezcal, Strawberry, Cucumber, Forthave Bitter, Clarified Milk Punch
Playing on the classic strawberries & cream-flavored-candy in the UK, our Campino Punch has flavors of strawberry and cucumber, layered with smoky mezcal and a touch of bitterness.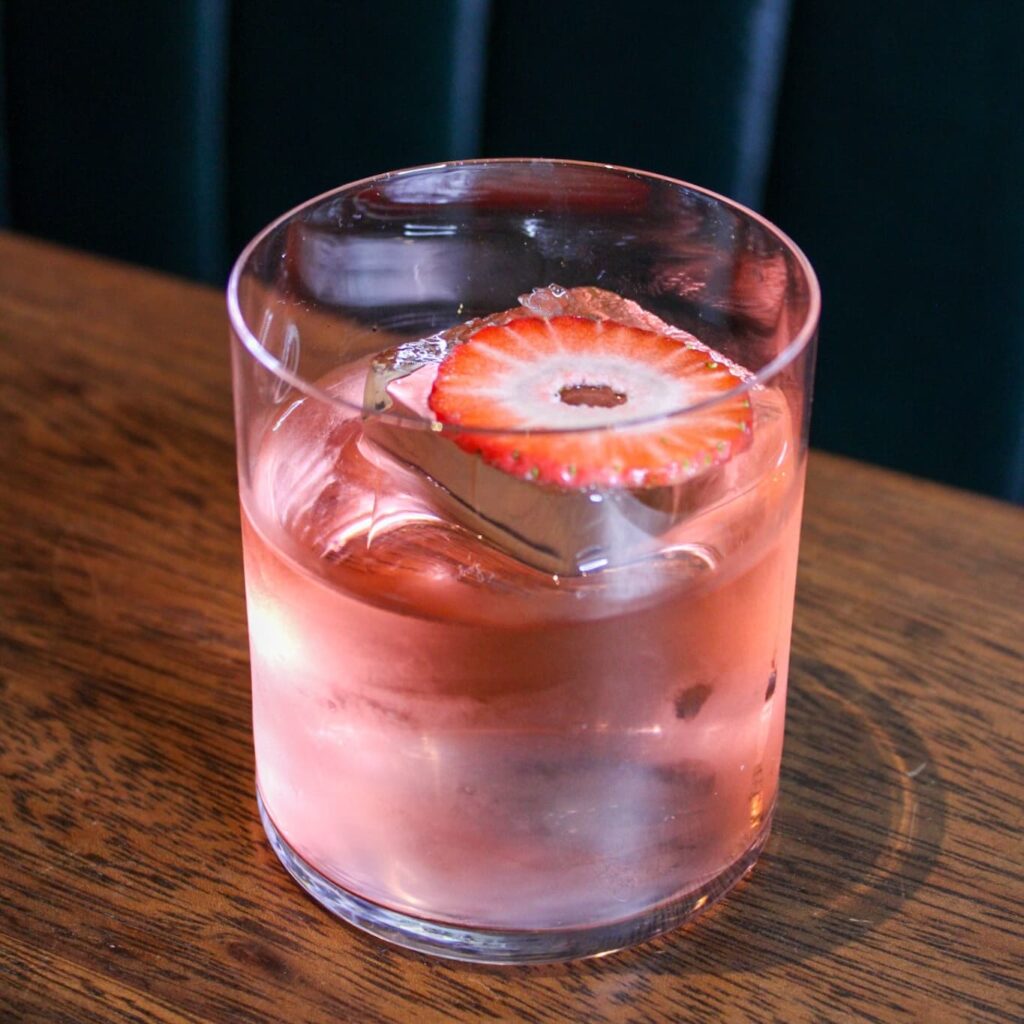 BACK BURNER 
Patron Tequila, Mezcal, Empirical Ayuuk, Chile, Pineapple Soda
Making its return to our menu after a brief hiatus is this thinking person's spicy margarita. Elegant and almost spritz-like, combining smoke, heat and fruity chili and pineapple.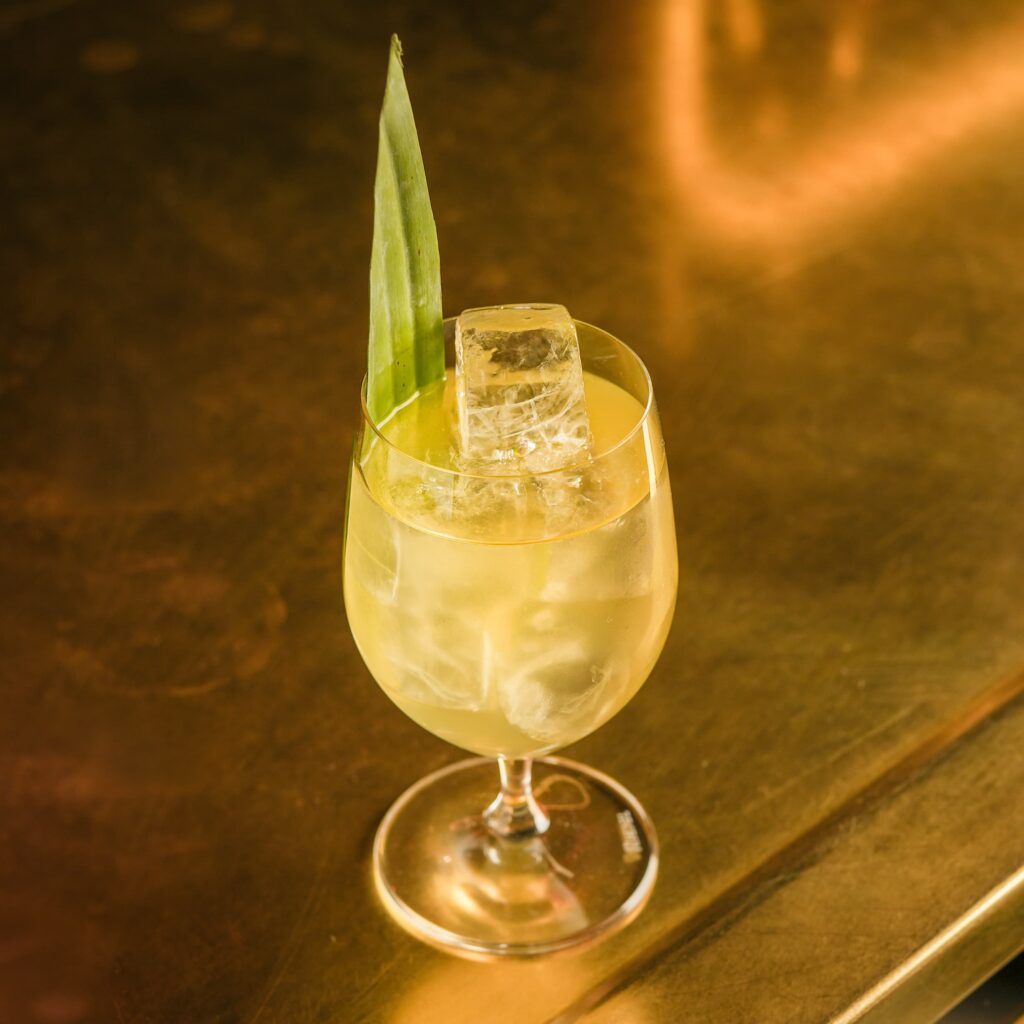 THE ULTIMATES
ULTIMATE DIRTY
Ketel One Vodka, Olive Leaf Vermouth, Dry Sherry, Olive Brine
Being in the hometown for the martini, we've honored the New York classic, Dirty Martini, with our new Ultimate Dirty. It's savory, silky and just as much fun as the original.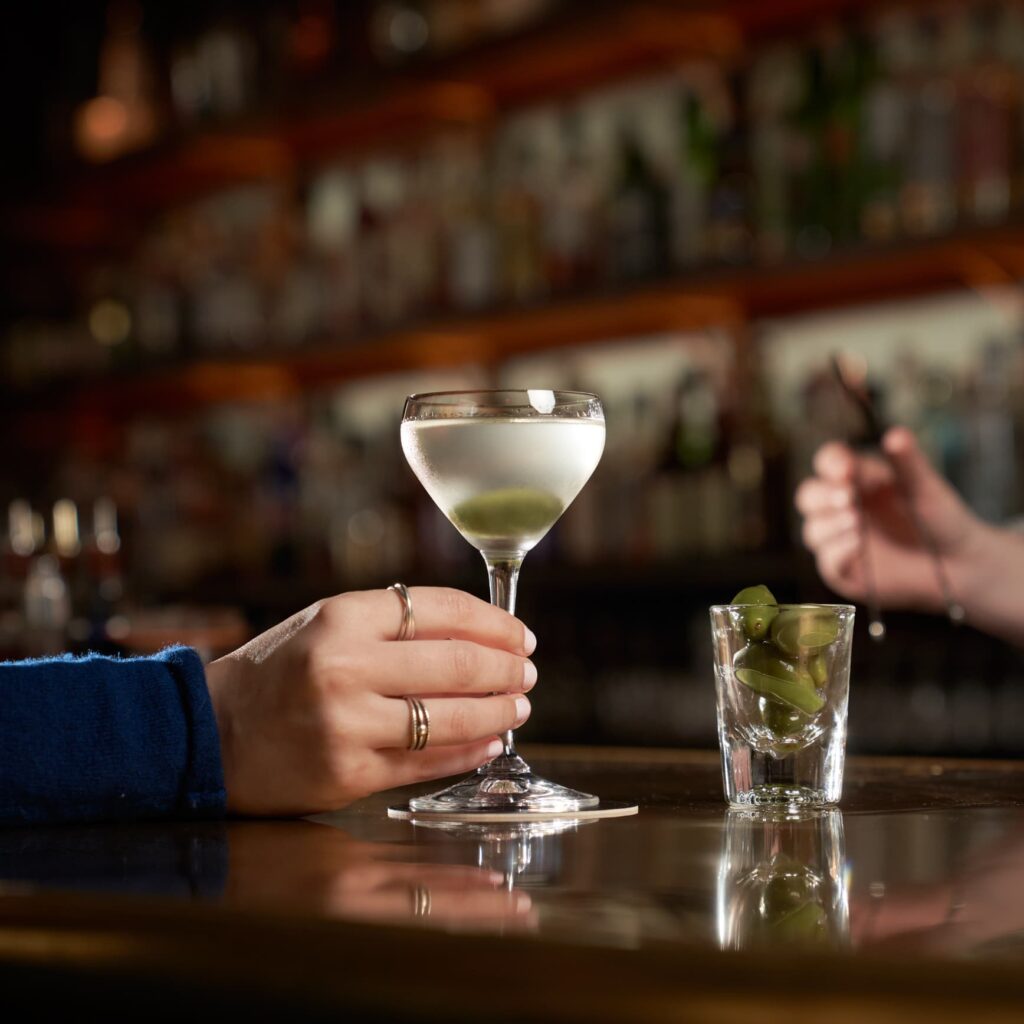 THE SECOND GOLDEN AGE
The 90s were a time where the cocktail became less about brightly colored drinks and more about top shelf and the craft of the cocktail.
FRENCH MANICURE
Teeling Irish Whiskey, Sage, Yuzu, Lemon, Pineapple
A glossy, elegant upgrade on the lurid French Martini, silky fresh pineapple, sage and Irish Whiskey combine to devastating effect.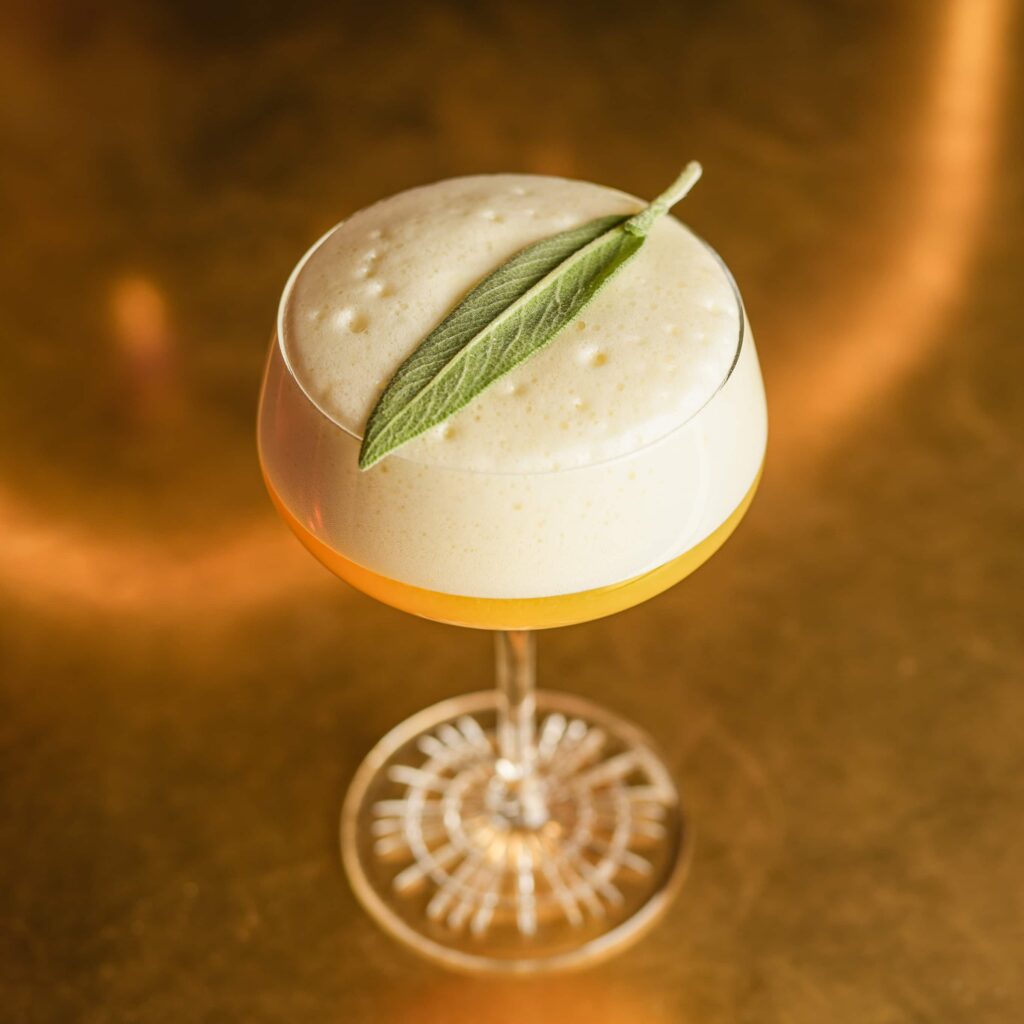 To see our full menu click here.
Categories: News