Purpose
Hawksmoor is about creating something special for the people who come and eat with us; the communities we live and work in; our teams; and the wide-reaching network of people who play a role in making Hawksmoor happen.
We are always aspiring to a just-out-of-reach target while delivering on strategies to bridge the gap. Looking forwards, as we go further and define new targets, we will be as transparent and open as we can be about how we're getting on.
We publish an annual report which has all the detail on our for-purpose progress.


We are extremely proud to be a certified B Corp. B Corporations are leaders in the global movement for an inclusive, equitable, and regenerative economy. Unlike other certifications for businesses, B Corp is unique in that it measures a company's entire social and environmental impact.
We have Five Things We Swear By:
1. Everything stands or falls with people. People are at the heart of every business, nowhere more so than in hospitality.
2. Pick a lane. We can't be the most sustainable and the most charitable and the most brilliant at people and still run a functional business.
3. We're a restaurant business. Hawksmoor can only be sustainable if the restaurants are great.
4. Love data. It's key to getting good at this and seeing the impact of the work.
5. Don't let perfect be the enemy of good. Our job is to be better tomorrow than we are today.
PEOPLE
We're particularly proud of are having over ten consecutive years voted in the Best Companies awards, underpinned by Five People Promises:
1. Somewhere you can feel proud to work
2. Somewhere you & your career can develop
3. Support if and when you need it
4. You are treated fairly at all times
5. A good manager for everyone
COMMUNITY
When we talk about community at Hawksmoor, we're not only referring to the lovely people who live and work in the cities we're lucky to call home, but also to our extended community – farmers; growers; the people bringing in the daily catch; charities we work with; food waste campaigners and everyone in-between.
We work with three types of charity partners – international, national and local and each area plays a specific and vital role.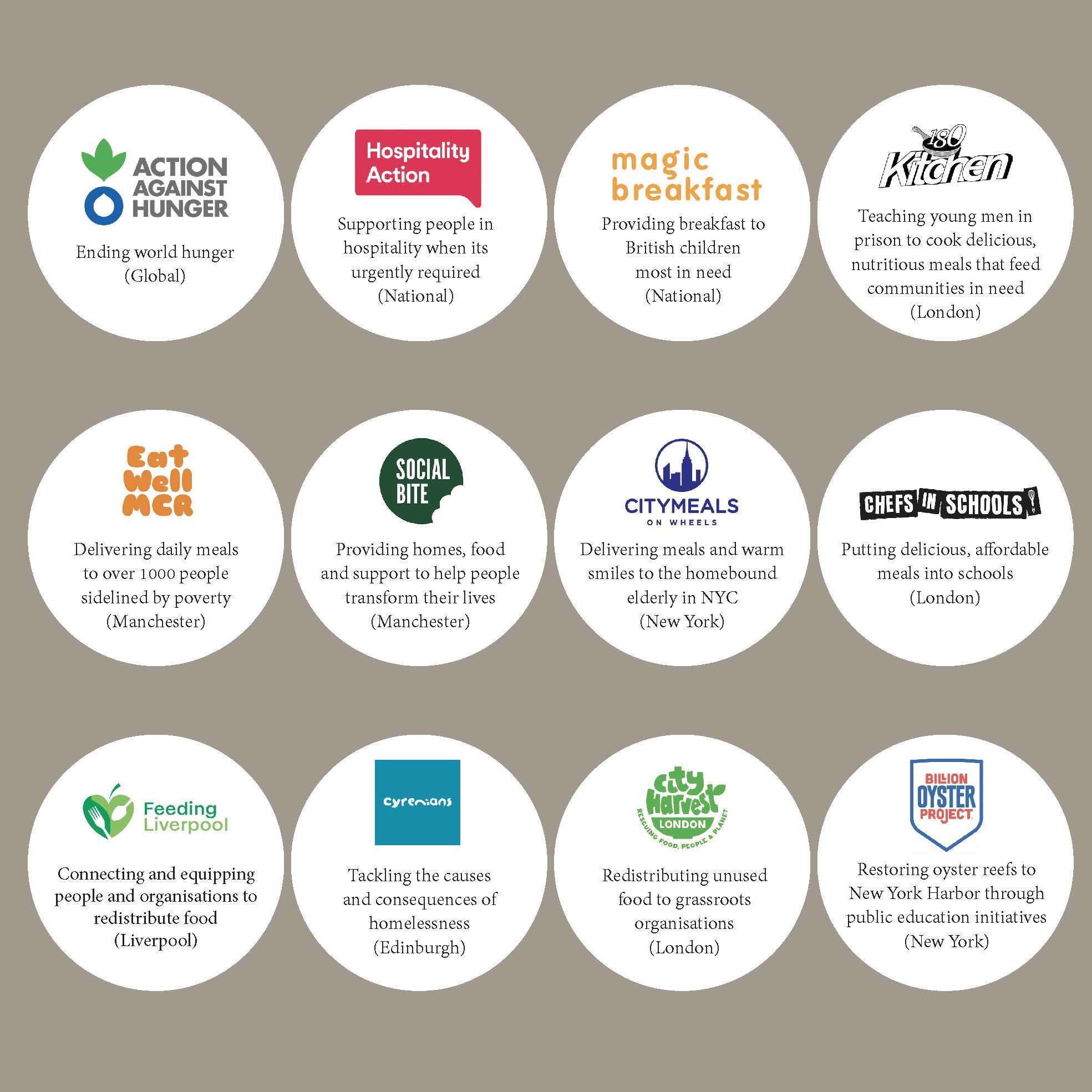 EMISSIONS
When you have a business like ours, with beef front and centre, it comes with not only a huge responsibility but also great opportunity.
– We work really closely with our farmers on quality, animal welfare and sustainability (including a 30-page specification document about great ethical beef!)
– We think about the wider food system and our role within it.
– We became a carbon neutral restaurant group (a world first, we believe) and set our plans towards net zero in 2030. Offsetting is not the final solution, but it is a step along the way, and means we a financial incentive to reduce our footprint.
We'll continue to update you on our progress as we know that for some of you our sustainability work is a big part of why you come to Hawksmoor; we also know that for some of you it isn't – you come for the steaks and the experience.
Whatever your view we hope you feel that we are doing whatever we can to make sure Hawksmoor makes a positive impact in the world.