Sustainability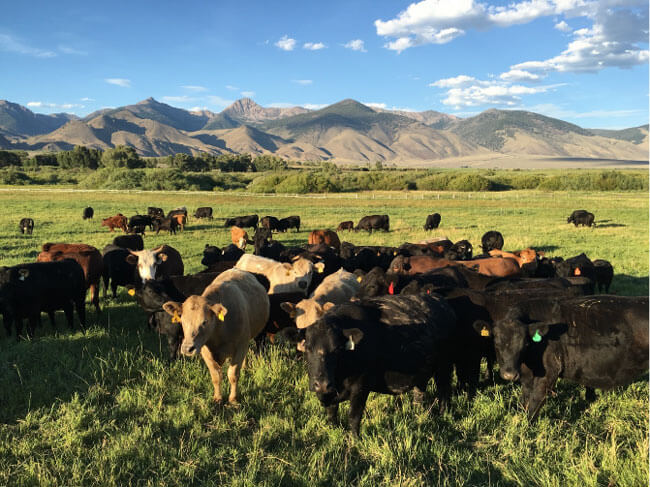 Beef gets a lot of stick. But it's the how  not the cow  that matters most. 
At Hawksmoor, we've spent seven years crisscrossing the country looking for American farmers and ranchers who, like us, believe there's a different way of doing things, one which honors natural systems, increases biodiversity, and helps regenerate the land.
We're really proud to be supporting them. As farmer-poet Wendell Berry puts it, 'Eating is an agricultural act.' Without a market for beef raised on pasture, which helps sequester carbon back into the soil, our farmers wouldn't be able to do what they do so well.
Many of our farmers are located on the northeastern seaboard, with some having made the difficult transition from the dairy industry which has faced huge challenges. All are driven by passion and a sense of purpose. By eating with us you're helping to preserve their family farms and way of life, and, in a small way, helping to conserve agriculture on the east coast.
Like us, they believe that the best beef comes from happy cattle reared the traditional way on farms that look like farms, without the use of antibiotics, hormones, and other growth promoters.
In short, we believe Hawksmoor, which has the maximum Three Star rating from the Sustainable Restaurant Association, is supporting a system that's part of the solution. If we had one bit of advice for people who want to make decisions about their diet and its impact on the planet it would be simple:

When it comes to meat: eat less, but eat better.